Lower prices and 7% cashback
September 23, 2022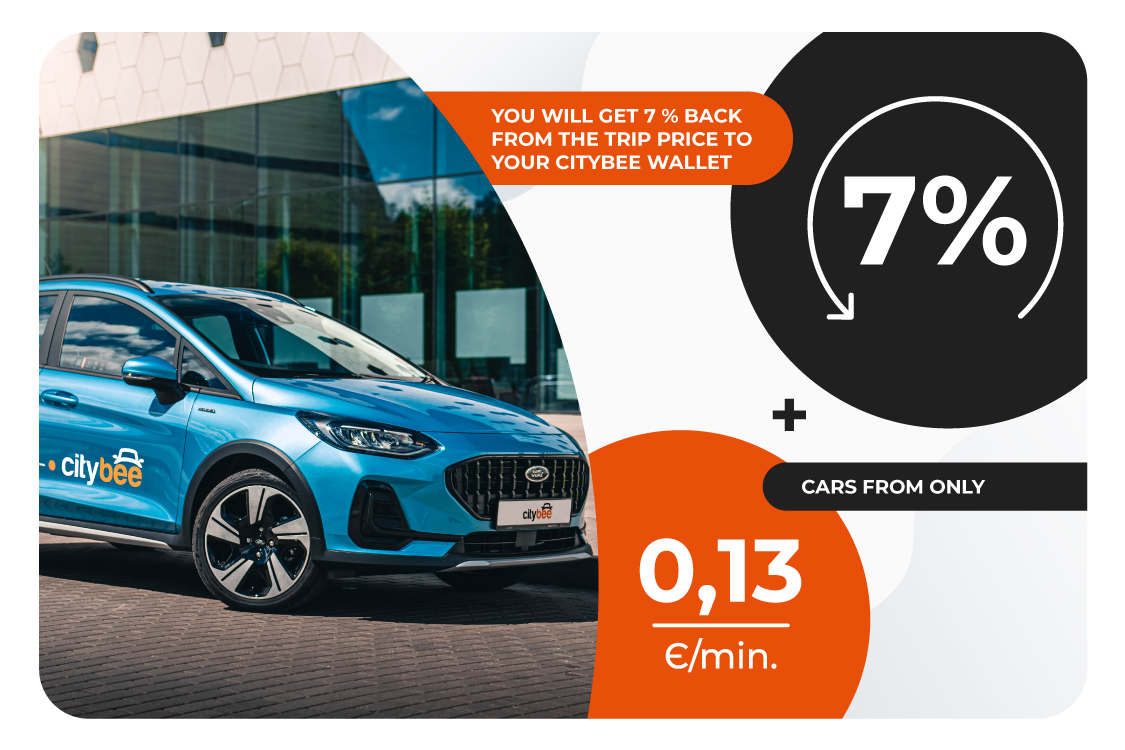 We come with REALLY good news, which is not only good to announce, but also good to hear. 🤩
For every amount of your trip, 7% will go back into your CityBee wallet. 💰 This amount will be automatically applied as a discount to your next trip. If you don't use all the money you've saved on your next trip, it won't go anywhere, and you can use it for future trips with CityBee. The money you have saved will be valid for 3 months.
Once you have completed and paid for your trip, you will be notified of the amount of money returned to your CityBee wallet.
Wait, wait, wait… There's more. 😉 Maestro, drums! 🥁
We've lowered the prices of over 100 cars, so from now on you can use them from just 0.13 EUR/min. With CityBee, it's not just more convenient, it's more economical too!
If you have any questions, check FAQ or ask us info@citybee.ee